Things to Remember this Holiday Season as a Business Owner
---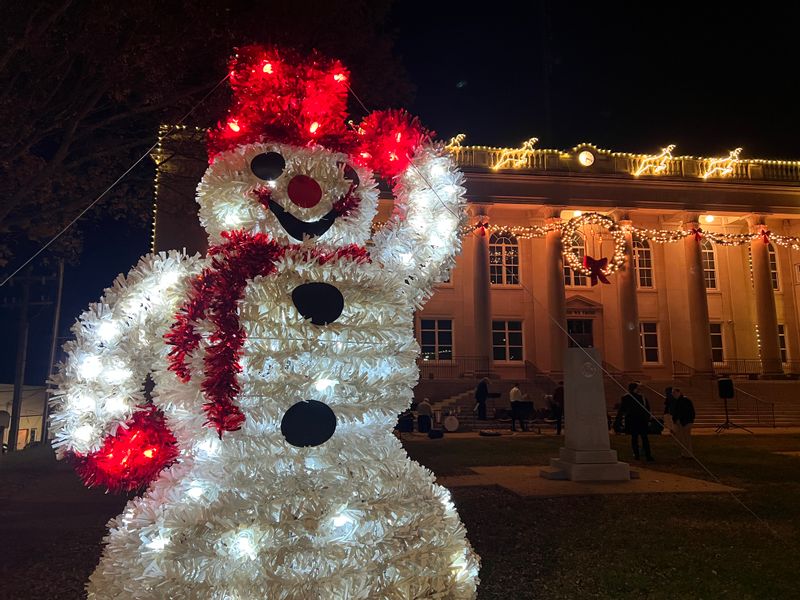 Rutherford Town Rising has some quick tips to help you prepare for this holiday season.
Plan Early: Plan your holiday season promotions and activities well in advance. This allows you to create a comprehensive marketing strategy and secure necessary supplies or resources.
Decorate and Create Ambiance: Decorate your business to create a festive and inviting atmosphere. Consider holiday-themed window displays, interior decorations, and outdoor lighting to catch the attention of passersby.
Special Events and Activities: Organize special events and activities that align with the holiday spirit. This could include tree lighting ceremonies, holiday markets, live music performances, or workshops for holiday crafts and gifts.
Collaborate with Local Businesses: Partner with other local businesses to cross-promote each other. Joint promotions, such as discounts or holiday-themed bundles, can attract more customers and create a sense of community.
Offer Unique Products or Services: Stand out by offering unique holiday-themed products or services that tourists can't find elsewhere. Consider creating local, artisanal, or handcrafted items for great souvenirs.
Embrace Local Culture: Highlight your rural area's local culture and traditions. This can include showcasing local art, crafts, foods, and practices that tourists may find interesting and authentic.
Online Presence: Enhance your online presence through social media, a well-designed website, and local business directories. Ensure your online profiles are updated with holiday information, hours, and promotions.
Leverage Social Media: Use social media platforms to promote holiday events and special offers. Share engaging content like festive photos, behind-the-scenes glimpses, and customer testimonials.
Email Marketing: Build an email list of past customers and interested tourists. Send out holiday-themed newsletters with exclusive offers, event announcements, and updates on holiday promotions.
Customer Service: Provide excellent customer service to create a positive impression that encourages repeat visits and word-of-mouth recommendations.
Local SEO Optimization: Optimize your website for local SEO to ensure that tourists can easily find your business when searching online. You can use location-based keywords and update your Google My Business listing.
Holiday Packages and Deals: Create packages or deals that bundle products or services at a discounted rate. This can incentivize tourists to spend more at your business.
Extended Hours: To accommodate tourists' schedules, consider raising your business hours during peak tourist times, especially on weekends and holidays.
Feedback and Reviews: Encourage tourists to leave reviews and feedback online. Positive reviews can boost your online reputation and attract more tourists.
Local Advertising: Advertise in local tourism publications, travel websites, and regional magazines to reach tourists planning their visits.
By implementing these tips and tailoring your approach to the unique characteristics of our area, you can effectively prepare for and attract customers throughout the holiday season, ultimately boosting your small business's success.